Meet the Team
---
Dr. Dean Carter, (B.Chiro) MNZCA, Chiropractor, Director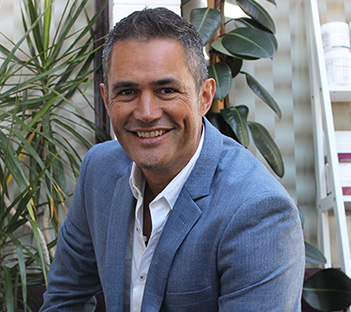 "The doctor of the future will give no medicine but will interest his or her patients in the care of the human frame, in proper diet and in the cause and prevention of disease." Thomas A Edison
Dr. Dean Carters approach to health and life philosophy is holistic, vitalistic and natural. His unique view of health is the underpinning foundation of Living Chiropractic & Wellness. The impact of losing many family members to lifestyle diseases such as heart disease, diabetes and cancer was the main influence for him to study health sciences, lifestyle and wellness care as a way of life and vocation.
Dr. Dean Carter, Pukekohe Chiropractor & Wellness Specialist, provides the people of Franklin with state-of-the-art family wellness care, with special consideration given to sports athletes and family care including prenatal, pediatric, and elderly chiropractic. He has a reputation for excellence in taking the time to get to the core issue of most health problems. Children and adults alike feel nurtured in his warm and friendly office. Dr.Dean Carter has twenty years of experience in wellness care and 15 years in chiropractic. He is inspired to help families, new-born babies and children, mature citizens, amateur and high performance athletes. He recognises the best choice to move forward into optimal health is by 'Living in Wellness'.
---
Tania Bruce, Chiropractic Assistant
"Nothing gives me more joy than seeing our patients become stronger and symptom-free, enabling them to live a fuller life, reaching their potential, and doing the things they love!" Tania Bruce

Tania Bruce, Chiropractic Assistant (CA) Tania was born and raised in Pukekohe and has a strong connection to the growing community in Franklin. She enjoys building caring relationships in her role at Living Chiropractic and Wellness. She has trained as an Holistic Massage Therapist, offering Relaxation Massage and Remedial techniques, also the AromaTouch Technique. She also runs weekly mindfulness meditation classes from Living Chiropractic and has a diploma in Life Coaching.
Tania has always wanted to be a part of an amazing team who are passionate about helping others. She has embraced a holistic wellness lifestyle for many years and trained and practiced as a massage therapist. She found chiropractic care to be the solution to many of her health issues in 2012 and since then she's been pain free and medication free which has given her a new lease on her life. "I love what we do here at Living Chiropractic, we are nurturing our people physically, mentally and emotionally, the significant changes we see in our regular clients fills my heart every day."
---
Karen Wolfsbauer, Chiropractic Assistant
Karen Wolfsbauer is a chiropractic assistant (CA) at Living Chiropractic and Wellness. You will meet Karen on a Wednesday afternoon at our centre. On other days she works as an Empowerment Coach and Teacher of Holistic Therapies.
"I am grateful to be working in a place that aligns with my values of health, empowerment and abundance. Chiropractic care is an important part of my body care, it has helped me with intense headaches and problems with a tilted pelvis. I can now enjoy the best of health and experience life to its fullest."
---
Dr Rebecca Scheibmair, Pyschologist

Dr Rebecca Scheibmair is a Clinical Psychologist with over 10 years of experience in the assessment and treatment of a range of difficulties including Depression, Anxiety, Stress, Adjustment, and Trauma. She has worked in a Community Mental Health Centre with a diverse population, before moving into private practice to work more locally, and get that elusive work life balance.
She helps people with identifying current challenges, connecting with what is important, and learning skills and tools to cope with the difficult things life throws at you. The therapy approach she uses sees people as not broken, just stuck; and with our increasingly busy lifestyles and number of demands placed on us, we all get stuck from time to time. Rebecca is trained in a number of therapy modalities.
Dr Rebecca Scheibmair works in the Franklin and South Auckland area, with clinics in both Pukekohe and Tuakau. She lives locally in the Franklin area and is motivated to provide effective therapy that allows people to get on with their lives quickly, without the inconvenience of having to travel to Auckland city for therapy.
Appointments are available with Dr Scheibmair on Tuesdays at Living Chiropractic and Wellness Centre, Room 2, Ph 0274623259
---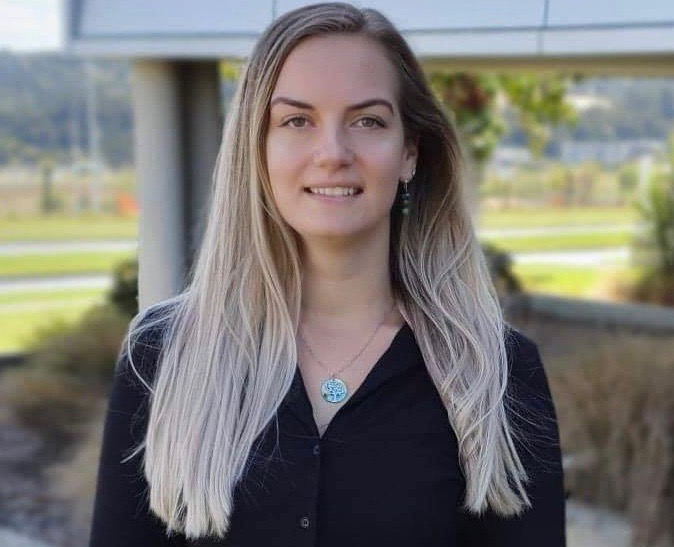 Zara Goodhand, Nutritionist
Zara is the Clinical & Holistic Nutritionist that works at Living Chiropractic & Wellness every Wednesday. Nutrition & Natural health is Zara's passion and she absolutely loves bringing balance & harmony back into peoples lives through the healing power of food. As a Holistic Health Care Practitioner Zara's approach differs from the mainstream Nutrition industry. She works with you to create wellness plans that are specific and individualised to your nutritional needs. Zara's aim is to bring vitality and balance back into your life.
Appointments are available with Zara on Tuesdays at Living Chiropractic and Wellness Centre, Room 2.
---
Jo Naysmith, Chiropractic Assistant
Jo Naysmith works as a Chiropractic Assistant (CA). Jo was born and raised in Rotorua where she trained as an enrolled nurse and decided a move into the fitness industry where she became a personal trainer. Jo has embraced a wholistic wellness lifestyle and enjoys helping people to reach their goals with fitness, strength and wellness through workouts and rehabilitation programmes. In her spare time Jo is an enthusiastic artist and has taken up photography, she also enjoys creative gardening, reading and handcrafts.

"I find joy seeing people restore their strength and wellness, its what makes working at Living Chiropractic & Wellness such an amazing job".