New Patients
Welcome to Living Chiropractic & Wellness. We are committed to provide an outstanding service that supports you and your family. Your full consultation is carried out over two visits. You will need to allow up to 60 minutes for each of these.
---
1st Visit - Initial Consultation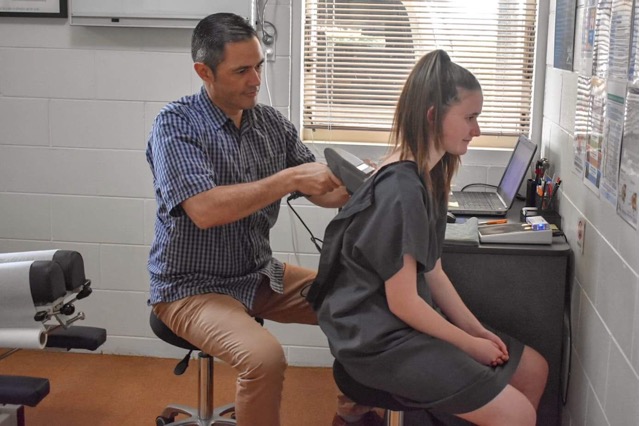 Dr Dean will perform a thorough evaluation of your main complaint and overall health and vitality of your body. This is so that he can create a customised plan for you to meet your health goals and maximise your performance.
Understanding your background, health and motivations for visiting our centre is critical to your outcomes. Your initial consultation includes:
An online wellbeing questionnaire
Chiropractic and physical assessment, including neurologic and orthopedic tests
Posture analysis
Insight Neuro-Scan which includes; Thermography, HRV, EMG Scan (assessing brain-body connection
X-rays, taken off-site if needed

Dr Dean will thoroughly review your findings to determine the best way to start your journey to health. This first visit takes 45-60 minutes. You can wear your regular clothes to the appointment. Please bring any current x-rays, scans or special medical documents if you have them.

It is our policy that Chiropractic Adjustments and treatments are not carried out at the first visit. However special conditions apply to some people at this time i.e pregnant women, some children and babies, some acute pain patients.

We are Accident Compensation (ACC) registered and can lodge your injury immediately. No GP visit or referral is required. ACC cases have special conditions.
Please contact us to make an appoinment, ph 09 239 3799 or email info@livingchiro.co.nz.

---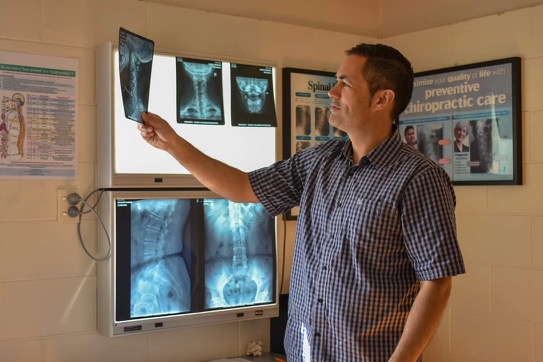 2nd Visit - Report of Findings
Your second visit is the "Report of Findings Visit" which establishes how chiropractic care can help you, and what the plan of action will be. Dr Dean will take you through your findings from your physical assessment, x-rays, neuro-scan and lifestyle factors that have led you to where you are now. Should you be ready to take action we start with your first chiropractic adjustment at this visit.
Chiropractic adjustments shouldn't hurt. Before starting your care plan, the doctor will explain exactly what an adjustment will be like and talk you through the entire procedure. You may feel some tenderness if we put pressure on an area that you're having problems with, but it shouldn't hurt. Your care with us will be a relaxing experience.