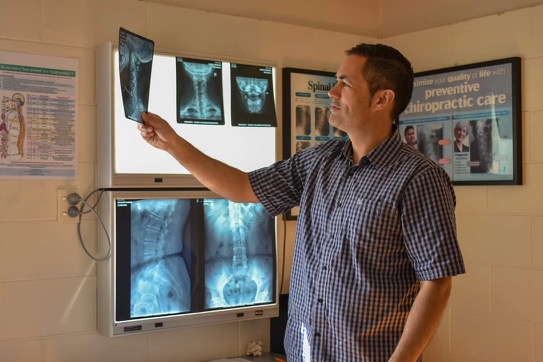 2nd Visit - Report of Findings
We aim to book you in for your report of findings as soon as we can after your initial consultation.
This visit is essential – we'll take you through what we found in your first visit, and what the plan of action is for getting you back to optimal potential.
Your care plan recommendations will be discussed and you will be introduced to the 5 Requirements For Wellness to help you get the best outcomes. These requirements are necessary to support your chiropractic care program.

Should you be ready for action, we start with your first chiropractic adjustment during this visit.
Your Care Plan
Depending on your care plan and where you are on your journey to health, you'll be scheduled in for weekly, fortnightly or monthly, regular chiropractic adjustments.
The frequency of your adjustments will change depending on where you are in your care plan. Your chiropractor will monitor your progress throughout your plan to ensure you are on the right track to achieving your health goals.
Chiropractic is a journey – the aim is to get you to a point in your health journey where your adjustments are a preventative measure – rather than a reactive solution to a problem.

Ready to book an appointment?
Complete the New Patient Booking Request Form or call us today on 09 2393799 to make your appointment.