What to expect
Whether you're a newbie or long-time friend of chiropractic, this is what every new patient at Living Chiropractic and Wellness can expect.

---
First Visit: Understanding You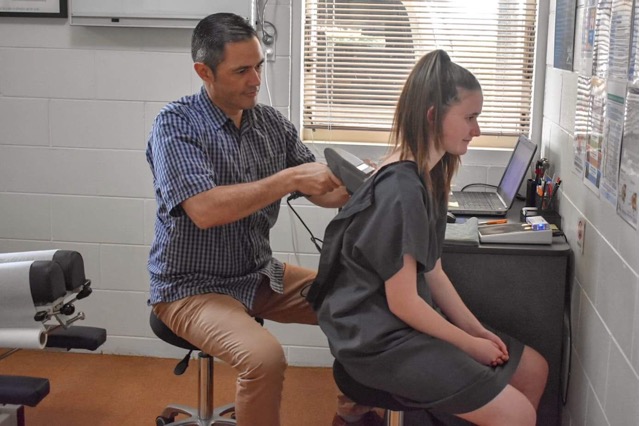 Your first visit consultation is about gathering as much information as we can about your clinical background, lifestyle habits, current health and motivations for visiting our centre. We will assess the function of your whole body with a focus on your spine and central nervous system function. This is so a customised plan can be created to meet your goals to maximise your health.
Your first visit consultation covers five key areas:

An online wellbeing questionnaire to complete and submit back to us before your first visit.
Insight Neuro-Scan which includes 3 tests to assess your nervous system function, how well you adapt to stress, energy used by your spinal muscles, and brain to body connection.
Chiropractic physical examination to assess function and health of all muscles and joints of your body. Neurologic and orthopaedic tests are undertaken if required.
Posture analysis to assess spinal alignment and stress points while standing and seated.
X-rays may be required which are taken off site at Auckland Radiology, West Street Medical.
Dr Dean Carter will thoroughly review your findings to determine the best way to start your journey to health.
You can wear your regular clothes to the appointment, gowns are provided.
Please bring any current x-rays, scans, medical reports, current ACC lodgements to help minimise delay with starting your chiropractic care.
You will not receive a Chiropractic Adjustment until your second visit **Special conditions apply i.e pregnant women, some children and babies, some acute pain patients.
We are Accident Compensation (ACC) registered. ACC cases have special conditions.
---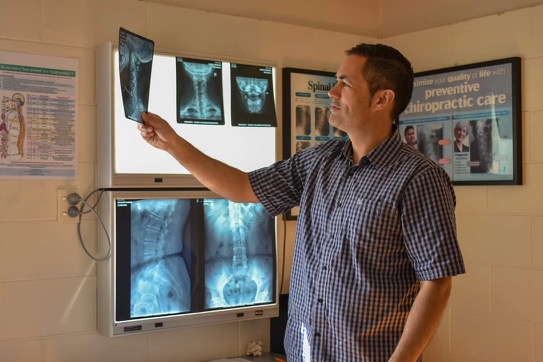 2nd Visit - Report of Findings
We aim to book you in for your report of findings as soon as we can after your initial consultation.
This visit is essential – we'll take you through what we found in your first visit, and what the plan of action is for getting you back to optimal potential.
Your care plan recommendations will be discussed and you will be introduced to the 5 Requirements For Wellness to help you get the best outcomes.

Should you be ready for action, we start with your first chiropractic adjustment during this visit.
Your Care Plan
Depending on your care plan and where you are on your journey to health, you'll be scheduled in for weekly, fortnightly or monthly, regular chiropractic adjustments.
The frequency of your adjustments will change depending on where you are in your care plan. Your chiropractor will monitor your progress throughout your plan to ensure you are on the right track to achieving your health goals.
Chiropractic is a journey – the aim is to get you to a point in your health journey where your adjustments are a preventative measure – rather than a reactive solution to a problem.

READY TO BOOK AN APPOINTMENT?
The best way to book an appointment is to give us a call on 09 2393799.