New Clients
Welcome to Living Chiropractic & Wellness. Our Centre is a space that you can feel at home. Our friendly staff will be here to greet you and make you feel welcome. We are committed to provide an outstanding service that supports you and your family. The team at Living Chiropractic and Wellness is committed to your wellness from day one.
---
The First Visit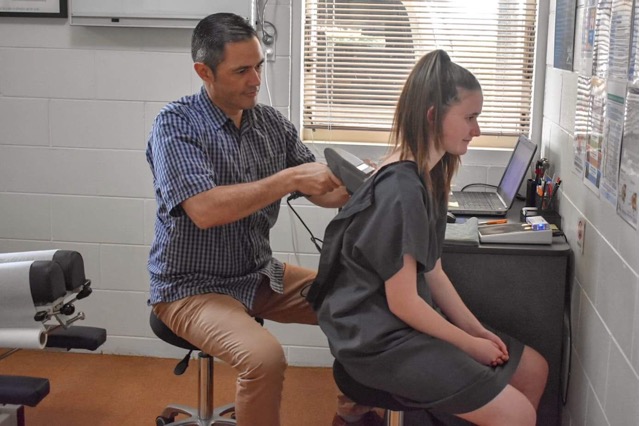 Our experienced chiropractor will perform a thorough evaluation of your condition and create a customised plan with you to improve your health.
Your first appointment we will discuss and collect all the information we can about your lifestyle. We want to understand your background, health and motivations for visiting our office. Your examination with us includes:
Thorough chiropractic assessment, including neurologic and orthopedic tests
Insight Neuro-Scan which includes; Thermography, HRV, EMG Scan (assessing brain-body connection
X-rays, taken off-site if needed

Dr Dean will thoroughly review your findings to determine the best way to start your journey to health. This visit takes a total of 45 minutes including time for paperwork. You can wear your regular clothes to the appointment. Please bring any current x-rays, scans or special medical documents to this appointment if you have them.

It is our policy that Chiropractic Adjustments and treatments are not carried out at the first visit. However special conditions apply to some people at this time i.e pregnant women, some children and babies, some acute pain patients.

We are ACC registered to help with acute injuries. Accident Compensation (ACC) cases have special conditions.